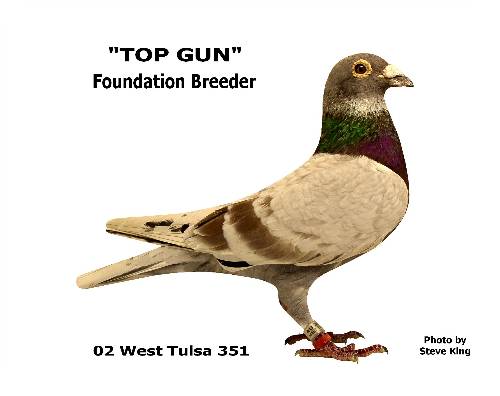 02 WTUL 0351 "Top Gun" Super foundation breeder of many winners, Sire to 8th place 300 mile Highlander OLR winning 1st Average speed in 2011. Gr.Sire to the 2nd and 4th place winner at the Highlander OLR in 2012, agin this family wins 1st average speed. Sire to the 4th place winner at the High Desert Classic OLR 2014 Fast Lane Loft / Bill Leech. He's also the Gr, Sire to the 9th place 300 mile winner at the Texas Shootout OLR 2021.


Sire: 1587 AU-HOF Breeder of 28 first place winners.
Dam: 2338 one of Dr. John Lamberton's old foundation
hens.